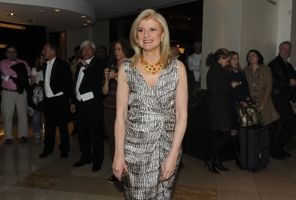 A freelance writer who successfully sued newspapers and magazines for copyright infringement filed a class-action lawsuit against the
Huffington Post
and AOL on Tuesday that seeks compensation for hundreds of unpaid contributors to the online publication.
Jonathan Tasini is the lead plaintiff in the suit against the news site, which AOL bought for $315 million in February. His suit, which he filed in a New York court Tuesday, seeks $105 million in damages in behalf of bloggers and other
Huffington Post
writers who submitted work for which they weren't paid.
Since its founding by liberal activist and author Arianna Huffington in 2005,
Huffington Post
has grown into one of the most successful and heavily visited news and information sites on the Internet. But its practice of soliciting commentaries and other articles, some from celebrity authors such as Alec Baldwin, without paying for them has irritated some writers.
Tasini, in an interview, said
HuffPost
was engaging in breach of contract with its contributors because of an "implied promise" of compensation. "Some people were given some promises about future payments," he said, declining to provide specifics.