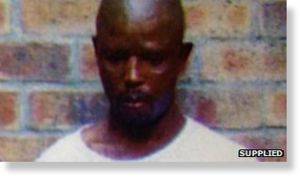 A man accused of being one of South Africa's worst serial rapists, Sifiso Makhubo, has been found dead in his prison cell, officials say.
Sifiso Makhubo, who faced 122 charges, including murder, was found hours before his trial was due to start.
He is also charged with attempted murder over allegations he knowingly infected his victims with HIV - the first such prosecution.
South Africa has one of the highest rates of sexual violence in the world.
Some 64,000 cases were reported to the police last year.
It is also the country with the largest HIV-positive population - some 5.5 million people, or 17% of those aged 15-49.