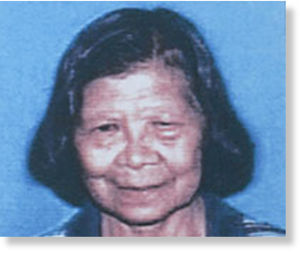 A two-time ex-convict pleaded guilty Tuesday to sexually assaulting and fatally beating a 76-year-old great-grandmother in Gardena.
Thedward Candler, 28, faces life in prison without the possibility of parole when he is sentenced Oct. 4 in Torrance Superior Court.
Candler pleaded guilty to murdering Severa Madrona on Sept. 18, 2007. He also admitted the special circumstances of murder during rape, sodomy and kidnapping.
Madrona, a grandmother of 29 and great-grandmother of four, was targeted while out for her customary morning walk, prosecutors said.