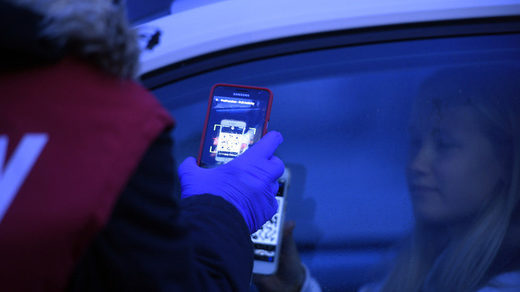 Germany is pushing for the creation of a smartphone app that will monitor Covid-19 cases across the European Union. Its own plan to create a nationwide system has already raised eyebrows.
The government is working with developers and testers to get the high-tech tool
"to the point that we can bring it into widespread use among the population in the coming days or weeks,"
Head of the Chancellery Helge Braun told local media on Monday. The app has been billed as one way in which a nationwide shutdown to contain the virus could be eased and eventually lifted. The government has said obligatory face masks in public, as well as a limit on public gatherings, would also help accelerate a return to normalcy. The lockdown is scheduled to end on April 19.
Stressing that it would only be a short-term solution to tracking coronavirus cases,
Braun said that the EU
"definitely"
needs a bloc-wide system
.
"The worst thing that can happen is that there are many different tracking apps,"
he argued.
It's still unclear how such an app would work in Germany, and especially Europe as a whole.
Attracting wide-scale voluntary participation in such a program might hinge on whether users feel comfortable handing over personal information, as well as data about their current location, to their governments.
Germany has emphasized that any data collected by the app — which will inform users if they are in an area where there is a coronavirus-positive individual — will not be stored.