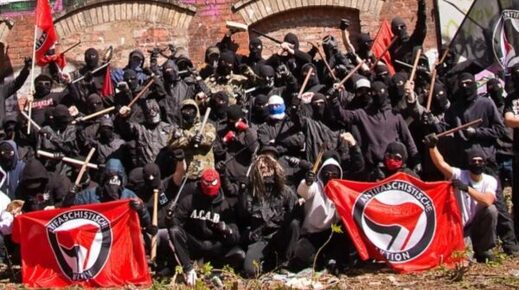 [This article first appeared in the Libertarian Forum, January 1, 1970.]
Now that the New Left has abandoned its earlier loose, flexible non-ideological stance, two ideologies have been adopted as guiding theoretical positions by New Leftists: Marxism-Stalinism, and anarcho-communism.
Marxism-Stalinism has unfortunately conquered SDS, but anarcho-communism has attracted many leftists who are looking for a way out of the bureaucratic and statist tyranny that has marked the Stalinist road.
And many libertarians, who are looking for forms of action and for allies in such actions, have become attracted by an anarchist creed which seemingly exalts the voluntary way and calls for the abolition of the coercive State.
It is fatal, however, to abandon and lose sight of one's own principles in the quest for allies in specific tactical actions.
Anarcho-communism, both in its original Bakunin-Kropotkin form and its current irrationalist and "post-scarcity" variety, is poles apart from genuine libertarian principle.
If there is one thing, for example, that anarcho-communism hates and reviles more than the State it is the rights of private property
; as a matter of fact, the major reason that anarcho-communists oppose the State is because
they wrongly believe that it is the creator and protector of private property
, and therefore that the only route toward abolition of property is by destruction of the State apparatus.
They totally fail to realize that the State has always been the great enemy and invader of the rights of private property.