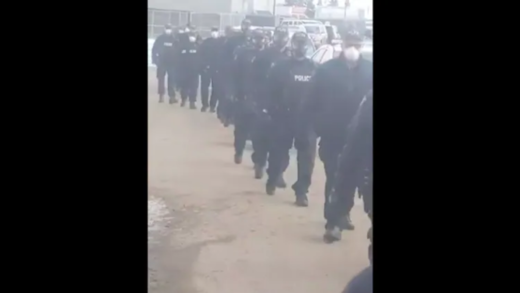 Around 400 protestors reportedly gathered outside GraceLife Church in Alberta, Canada on Sunday after it was closed last week for violating local COVID-19 health orders.
Alberta Health Services (AHS) said it "physically closed" the building and will be preventing access
to it until GraceLife "can demonstrate the ability to comply with Alberta's Chief Medical Officer of Health's restrictions."
Royal Canadian Mounted Police (RCMP) officers barred congregants' access to the church Sunday.