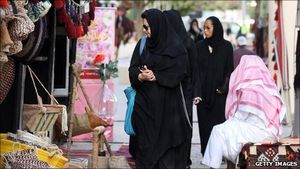 When she was a little girl, Samia* would practice medical procedures on watermelons.
Back then, her dream was to become a successful surgeon and to marry a good man.
"I started to dream of the [wedding] gown when I was 10 or 11 years old. I dreamed of forming a small family - having a kid like my mum and to be a surgeon at the same time".
More than 30 years on, Samia is a fully-qualified doctor.
But in a country where the guardianship system means a woman's life is not her own, her dreams of a happy marriage - with a man of her own choosing - have been taken away from her.