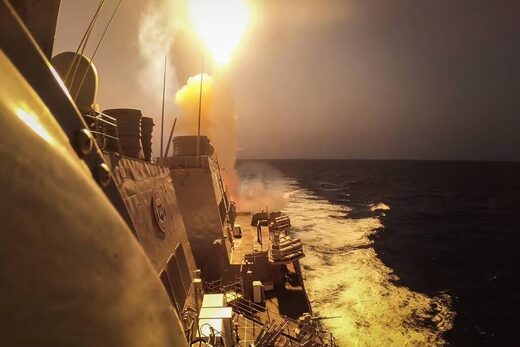 Commercial ships came under attack Sunday by drones and missiles in the Red Sea and the Navy destroyer
Carney
shot down multiple air drones during an hours-long assault claimed by Yemen's Iran-backed Houthi rebels, officials said.
The attacks potentially mark a major escalation in a series of maritime attacks in the Mideast linked to the Israel-Hamas war as multiple vessels found themselves in the crosshairs of a single Houthi assault for the first time in the conflict.
"We also have every reason to believe that these attacks, while launched by the Houthis in Yemen, are fully enabled by Iran,"
U.S. Central Command said in a statement
late Sunday afternoon U.S. time. "The United States will consider all appropriate responses in full coordination with its international allies and partners."