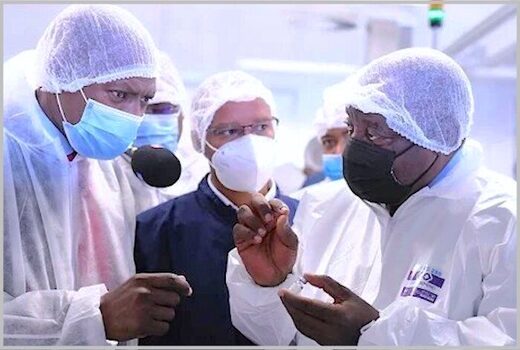 The US government will pump $200 million dollars into the Aspen Pharmaceutical plant in Gqeberha
to expand its Johnson & Johnson vaccine production for Africa.
Acting US Consul-General Will Stevens
announced the major investment
in an email to the Eastern Cape government, which News24 had seen.
The Aspen Pharmacare Covid-19 sterile manufacturing facility, in Gqeberha, was currently manufacturing 220 million doses of Johnson & Johnson vaccine for African countries. In March,
President Cyril Ramaphosa revealed that the number of doses to be produced for the continent would, at a later stage, increase to 400 million.
The South African government had placed an initial order of 30 million doses for its citizens.
The production of the vaccines at the plant formed part of the partnership between government and the private sector in the national vaccination programme.