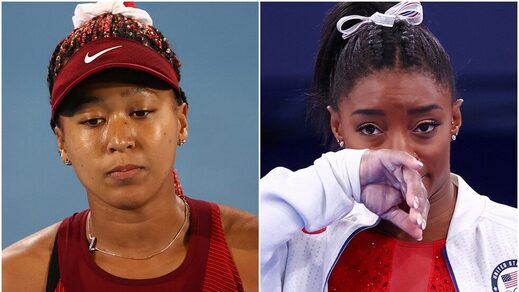 The new woke dictionary definition of 'brave' has come to mean 'selfishly letting down your teammates', judging by Simone Biles' cringingly tense exit during the gymnastics team final at Tokyo 2020.
On a Tokyo Tuesday night at the Ariake Gymnastics Centre, the chalk dust had just about settled from Simone Biles' opening vault in the artistic all-round team event final.
The camera inside panned to the most decorated American gymnast of all-time caught in hushed conversation with her coach, seemingly underwhelmed by her own performance.
After a few moments of muted pause and a soft mutter, Biles' face cracked and her look was suddenly resolute. Her mind was made up: she was quitting.