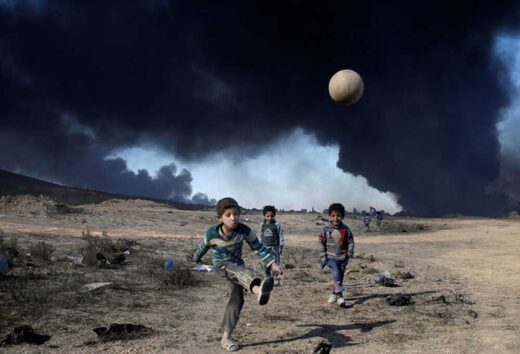 In Iraq, birth defects are a visible embodiment of the enduring toxic legacy of war for future generations and the environment. The Falluja Hospital's birth defects Facebook page, where medical staff catalogue cases, reveals the striking diversity and quantity of congenital anomalies.[1]
Babies in Falluja are born with hydrocephaly, cleft palates, tumors, elongated heads, overgrown limbs, short limbs and malformed ears, noses and spines.
The accompanying case reports are brief and often incorporate prognoses like "incompatible with life" or "stillborn." The reproductive history of the mother is sometimes included as well.
While most of these children do not survive, some live for weeks, months or years, often in pain and with grave disabilities.
Samira Alaani, a pediatrician at the Falluja General Hospital, is among several doctors who started noticing a wide range of
uncommon birth defects among the infants delivered after the start of the US occupation in 2003.
Not only were birth defects high in number, they were also new and unusual in kind. Alaani and her colleagues were among the first to sound international alarm by publishing reports documenting the high rate of birth defects observed in hospitals in Falluja and Basra. In 2013, Alaani stated in an interview with the BBC: