School in southern Poland posted the pictures on its website. The priest, who is the head of the school, said the creamy ritual was a long-standing tradition of kids paying 'tribute.'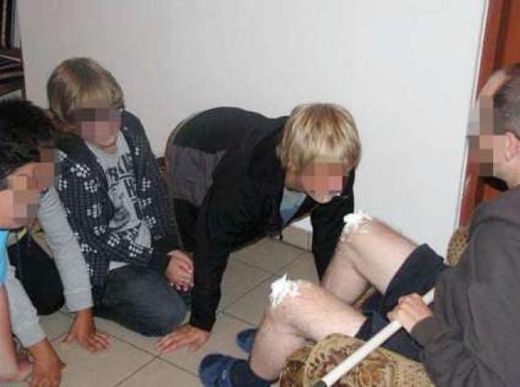 Polish authorities have launched a probe about a possible perv priest after photos surfaced showing teenage boys and girls licking whipped cream off his knees during a bizarre "initiation ceremony." The priest's school, however, doesn't see what all the fuss is about.
The creepy snapshots were taken during an initiation ceremony for freshmen at St. Dominika Savio Silesian School in Lubin, southeast Poland.
The shots show a group of boys and girls on all fours - some of them in cat make-up - taking turns licking white foamy cream off Father Marcin Kozyra's knobby knees.