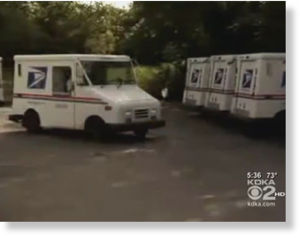 Pittsburgh - Eighty-four billion pieces of junk mail were delivered to our doors last year - music to the ears of the U.S. Postal Service.
"We certainly have to fill in the void when it comes to revenue," says the agency's Tad Kelley
There's been a huge recession-related decline in the volume of first class mail. The postal service hasn't relied directly on taxpayer dollars since the early 80′s.
Cutting costs only goes so far in easing serious budget deficits, so the USPS is looking to junk mail as a rescue remedy to add more revenues.