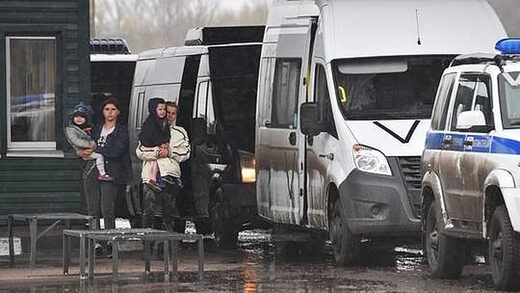 Efforts to process the refugee influx have coincided with heightened security measures, the Russian Border Guard chief has said
More than 3.5 million Ukrainian citizens have crossed into Russia since Moscow launched its military operation more than a year ago, Vladimir Kulishov, the head of Border Guard Service, said on Saturday.
Speaking to TASS news agency, Kulishov noted that "due to the aggravated humanitarian situation in the area of hostilities" Russian authorities have taken a number of steps to facilitate entry for millions of Ukrainians who chose to cross into the country. The official did not clarify whether the figure represents the number of Ukrainians who have remained in Russia, or whether some of them later left the country.