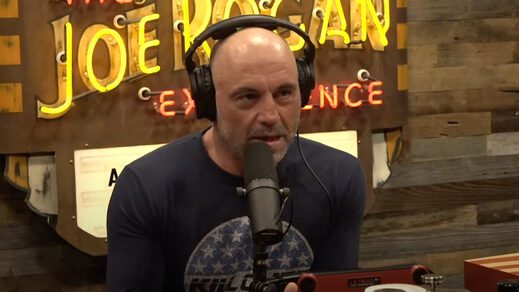 Mega-popular podcaster Joe Rogan said that Google is "hiding information" about vaccine-related deaths — and that he's ceased using Google as a search engine.
What are the details?
In an interview last week with former
New York Times
writer Alex Berenson — who's
taken heat
for raising red flags about COVID-19 vaccines and America's response to the pandemic — Rogan revisited the false narrative from the likes of CNN that he was taking "horse dewormer" to cure his COVID infection when a doctor legitimately prescribed him ivermectin, the
Daily Wire said
.
"What is the source of all this? What's the epicenter of bulls**t?" Rogan asked, according to the outlet, adding, "Specifically in my case, where they're saying, 'horse dewormer.' Like why? Who's doing that?"