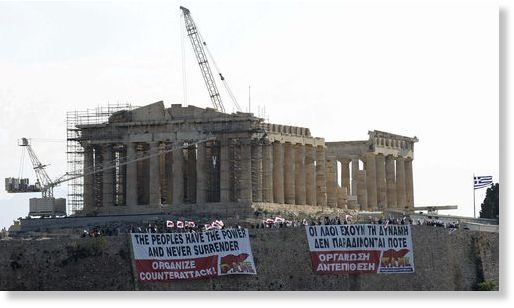 Greece will be shut by another 48-hour general strike organised by the trade unions, as the Pasok ruling party and prime minister George Papandreou try to convince parliament to support the second austerity package due to be passed on June 29 2011.
All public transport except for the Athens metro system will be shut on June 28-29, and public services will also be disrupted. The strike will affect buses, trolley buses, the tram, trains, the suburban railway and the Kifissia-Piraeus electric railway. Additionally, air traffic controllers are to join the industrial action from 8am until noon and once again from 6pm until 10pm, the Greek daily Kathimerini reported.
The Greek government will attempt to pass a second round of austerity measures on June 29 to qualify for another bail out from the International Monetary Fund and the European Union.