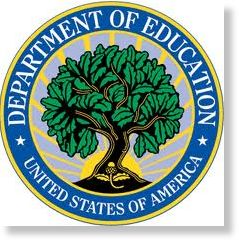 Get used to bureaucrats bearing firearms.
The U.S. Department of Education
made headlines recently
for sending a team of armed agents to execute a search warrant on a Stockton, Calif., man's home in a criminal investigation involving financial aid fraud.
Kenneth Wright was removed from the house in his boxer shorts and handcuffed. His three children were placed in a squad car while agents searched for information regarding his estranged wife, who didn't even live there.
Seemed like heavy-handed behavior for an agency that exists primarily to cultivate a nation of bookworms. But the Department of Education's having at its disposal what amounts to a SWAT team is just one of the vagaries of post-9/11 society.
Believe it or not, Education is one of more than two dozen federal agencies that were granted police powers in a little-known provision of the Homeland Security Act.