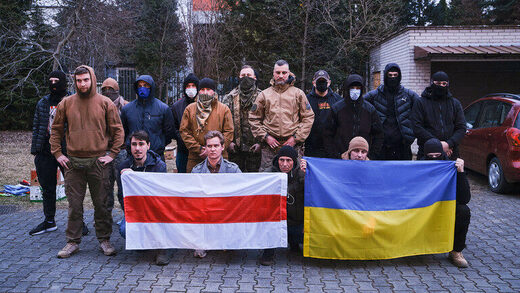 Belarusian
"nationalist units"
fighting for Ukraine could be sent back to their own country to conduct acts of sabotage
, Russian Deputy Foreign Minister Mikhail Galuzin has warned. The official, however, expressed confidence that Minsk will be able to thwart such attempts, adding that Moscow will assist in doing so if necessary.
The diplomat noted that the rhetoric coming from members of
"Belarusian nationalist formations... who are actively supported by the Kiev authorities and their Western backers, has become significantly tougher"
lately.
"The leaders and commanders of those cut-throat mercenaries openly say that they plan, in the future, to apply their combat experience to topple the current Belarusian leadership,"
Galuzin said in an interview with the Russian news network RTVI on Wednesday.