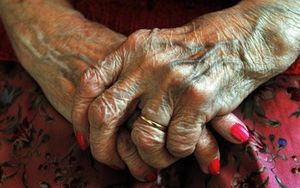 The post-war baby boom generation "has done pretty well for itself" and should be prepared to use its property wealth to pay for care in old age, a government adviser has said.
Lord Warner, who is drafting plans to reform the elderly care system, said it would be unfair to expect the working population to foot the bill for looking after their parents' ageing generation.
He warned that the "squeezed" middle-classes face potentially the greatest burden, amid concerns that it is already too late to help ease the "catastrophic" costs likely to hit the recently retired.
The former health minister called on insurance firms to develop "creative" new products to allow pensioners to protect themselves against being forced to sell their homes to pay for care and support.
But he warned that the independent commission drawing up reforms for the Coalition would have to consider how to exploit the "big chunk of potential" funding currently locked up in housing.
Economists suggested that a future system would see more pensioners who own their homes denied state funding to help them pay for care in old age.
A place in a nursing home costs an average of £36,000 a year but anyone with assets worth more than £23,250 receives no help at all from the state.
Britain's ageing population is projected to strain public finances further in the coming decades. An estimated 17 million people in Britain alive today will live to the age of 100. Experts predict that by 2026, the long term care and support system will have a funding shortfall of £6 billion without urgent reforms.