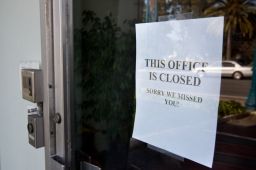 With no sign of Judgment Day arriving as he had forecast, the 89-year-old California evangelical broadcaster and former civil engineer behind the pronouncement seemed to have gone silent on Saturday.
Family Radio, the Christian stations network headed by Harold Camping which had spread his message of an approaching doomsday, was playing recorded church music, devotionals and life advice unrelated to the apocalypse.
Camping previously made a failed prediction Jesus Christ would return to Earth in 1994.