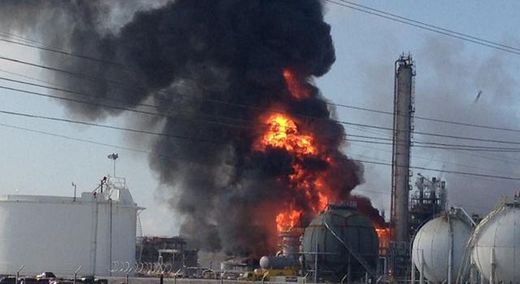 Florida officials are investigating whether a county jail's flooded laundry room was the source of leaking gas that sparked the massive explosion that killed two inmates and injured 150 others.
The blast triggered chaos that has carried into Thursday and caused conflicting reports from officials regarding the whereabouts of all of the jail's 600 inmates.
Escambia County Sheriff David Morgan said the epicenter of the late Wednesday explosion was at the rear of the jail, where the inmate laundry rooms are located. Pounding rains from a week ago had caused a retaining wall at the Pensacola facility to collapse, and may have exacerbated the problem as
more rain Wednesday hit the region
, Morgan told reporters.