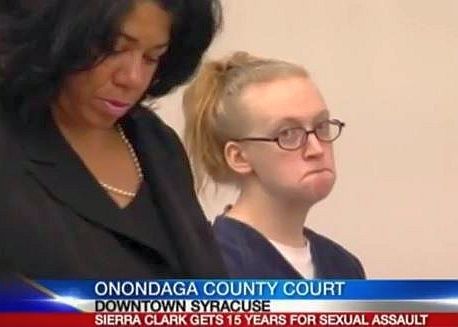 A 27-year-old woman has admitted holding down a 2-year-old and 4-year-old girl while her husband raped them.
Defense lawyer Patti Campbell says Sierra Clark has a low IQ and was "groomed" by her husband, Ronald Clark, to help him carry out the rapes of the girls. He's now serving at least 27 years in prison for rape and child pornography.
The
Post-Standard
reports that Sierra Clark pleaded guilty Thursday morning to helping her husband rape the two girls multiple times between April and August 2010.