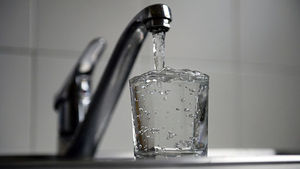 Experts from the drinking water inspectorate found that cocaine use in Britain is now so high it has contaminated the drinking water supply, even after it has gone through intensive purification treatments, UK media reports.
Scientists found supplies of drinking water contained traces of benzoylecgonine, the metabolized form of the drug after it has been processed by the human body. Benzoylecgonine is the same compound used for urine-based tests for cocaine, the Sunday
Times
reports.
The findings are an eye-opening indication of how widely the drug is used in Britain.
"We have near the highest level of cocaine use in western Europe. It has also been getting cheaper and cheaper at the same time as its use has been going up,"
Steve Rolles, from the drug policy think-tank Transform, told the Sunday
Times
.
Nearly 700,000 people aged 16-59 are estimated to take cocaine every year in Britain, and there are around 180,000 addicted users of crack cocaine, according to the charity DrugScope.