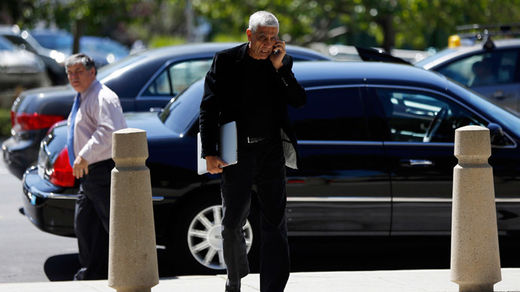 A billionaire who bought a popular beach only to close it off to the public finally spoke on the contentious issue on Monday, although his comments seem to have only generated more frustration among concerned Californians.
Vinod Khosla, a Silicon Valley entrepreneur who co-founded Sun Microsystems - a computing pioneer perhaps best known for developing the Java programming language - took the witness stand in a civil trial on Monday regarding his purchase of Martins Beach.
The civil suit was first filed in San Mateo County in March 2013 against the then-unidentified owner of the beach for painting over a billboard welcoming people to the seaside location, locking the gate, preventing entry, and hiring armed guards to keep the public out.
The beach had been open to the public for 100 years, acting as a popular swimming location for the duration of that time. It is located 35 miles south of San Francisco and was especially popular among surfers trying to ride waves that are hard to find elsewhere. Private ownership of California beaches has become an increasingly contentious issue as more billionaires have come out of Silicon Valley.