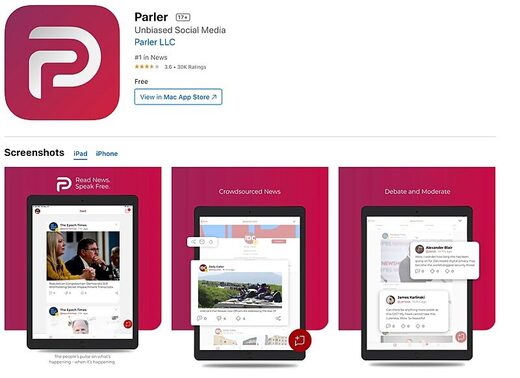 Conservative politicians from President Trump to Senate members have railed against social media companies for their brazen censorship and de-platforming of conservative social media users. In recent weeks, Republicans on the Senate Commerce Committee
grilled
Facebook's Mark Zuckerberg, Google's Sundar Pichai, and Twitter's Jack Dorsey over their content-moderation practices.
Lately, Republican social media users, who have been censored or de-platformed, have embarked on a great migration to a new platform, that is, Parler, bills itself as a Twitter rival with "an unbiased social media focused on real user experiences and engagement."
According to radio host
Dan Bongino
, who has an "ownership stake" in Parler - the platform has "exploded" with new users:
"We're adding thousands of users per minute, and we're working out the glitches as a result."