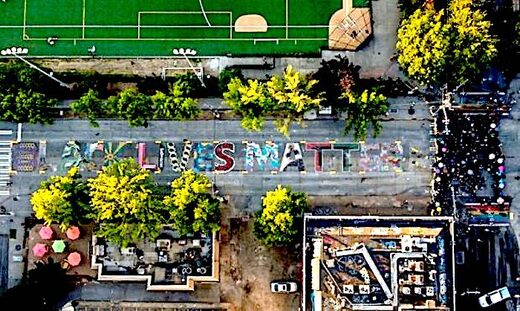 A Seattle artist bragged that the city used tax dollars to pay for his anti-police art just a block away from a police station.
The city of Seattle agreed to spend tens of thousands of dollars to restore a Black Lives Matter mural near the East Precinct after rain damaged it.
As a concession to activists, the city gave the
Vivid Matter Collective permission to recreate the mural, paying 16 artists over $50,272 to share equally amongst each other.
But one artist, who goes by the moniker Future Crystals,
tagged the art with vicious anti-police messages. He sure was excited that he was getting paid by the city to rip on cops.