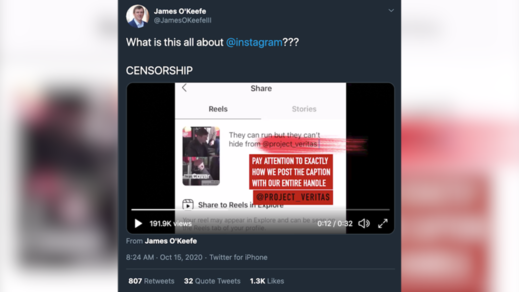 Project Veritas founder James O'Keefe has shared shocking footage that purports to show Facebook-owned Instagram censoring his posts on the platform in real time.
Video of the alleged censorship was uploaded to Twitter Thursday morning and shows the head of the right-wing whistleblower group Project Veritas attempting to tag his own group in an Instagram post.
However, the name is automatically cut off and thus rendered useless, limiting the post's potential reach and possible traffic to the account, which has proved to be thorn in the side of a slew of tech giants in recent months.