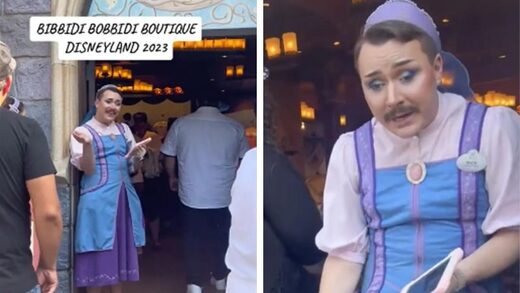 Immense scrutiny erupted across the internet on Tuesday after a video surfaced of a
cross-dressing male
with a mustache greeting little girls as a "fairy godmother" at
Disneyland's
Bibbidi Bobbidi Boutique.
The video, which has since gone viral with more than 7 million views, shows the Disney employee named "Nick" wearing a pink and blue dress with matching makeup and welcoming little girls into the store. His title at the Bibbidi Bobbidi Boutique, which transforms kids ages 3 to 12 into princesses or knights with makeovers, is called a "Fairy Godmother's Apprentice."
"So, my name is Nick, I am one of the Fairy Godmother's Apprentices," Nick said, smiling at the little girl with a face full of pink and blue makeup.