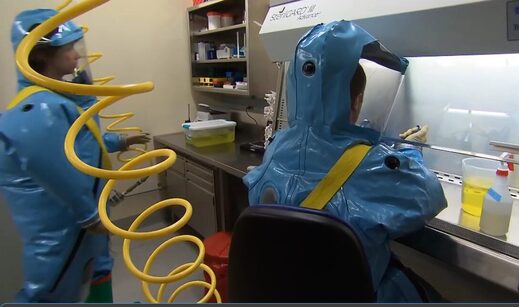 The answer is likely yes -- and it's something Justin Trudeau and other Canadian politicians are desperately trying to hide.
Over the summer Justin Trudeau's Liberal administration made
extreme moves
to try to
block the release
of a set of unredacted documents to members of the Canadian parliament.
Those documents contain, among other things, information about why two Chinese-national senior scientists at the National Microbiology Laboratory (NML) facility in Winnipeg, Manitoba, together with several of their Chinese-national students, were physically removed in
early July 2019
and the two senior scientists were
fired in January 2021
.