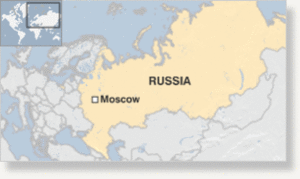 Moscow's Domodedovo airport - the busiest in the Russian capital - has been rocked by an explosion that has reportedly killed at least 23 people.
More than 100 more are thought to have been injured in the blast, which reports suggest may have been the work of a suicide bomber.
Russia's chief investigator said the explosion was the work of terrorists.
The airport is 40km (25 miles) south-east of the city centre, and is popular with foreign workers and tourists.
Emergency services are on the scene and tending to the wounded.
Early local reports suggested the blast hit the baggage reclaim area of the international arrivals hall.
A RIA Novosti news agency correspondent at the scene reported that a lot of smoke could be seen in the area, and there was a smell of burning.