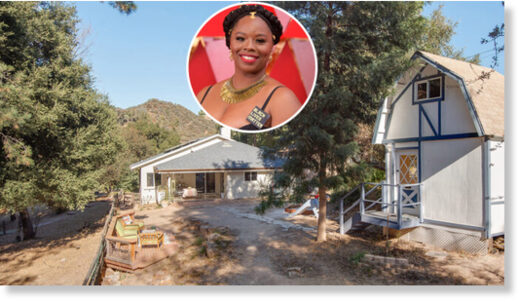 A secluded mini-compound tucked into L.A.'s rustic and semi-remote Topanga Canyon was recently sold for a tad more than $1.4 million
to a corporate entity that public records show is controlled by Patrisse Khan-Cullors
, 37-year-old social justice visionary and co-founder of the galvanizing and, for some, controversial
Black Lives Matter
movement.
Kahn-Cullors, a UCLA and USC graduate married about five years ago to social activist (and amateur boxer) Janaya Khan, co-founder of Black Lives Matter Toronto,
created the #BlackLivesMatter hashtag in 2013 in response to George Zimmerman's acquittal in the 2012 shooting of Trayvon Martin
. Since then, the largely decentralized movement has been at the influential forefront on issues of police brutality and racially motivated violence against Black people,
particularly
in the wake of George Floyd's killing last summer that sparked massive protests across the United States and around the globe. Kahn-Cullors'
published
"When They Call You a Terrorist: A Black Lives Matter Memoir" in 2018.