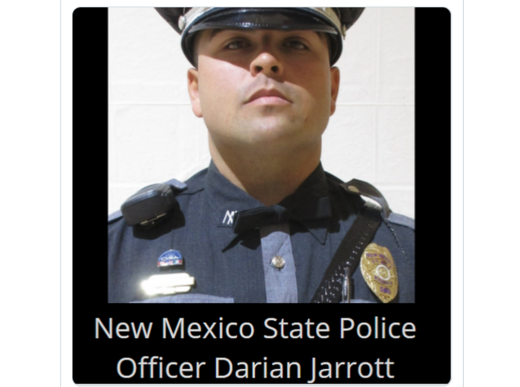 New Mexico State Police have publicly released the chilling footage of the fatal shootings of one of their officers on Feb. 4.
In a graphic dashcam and bodycam video, officer Darian Jarrott pulled over Omar Felix Cueva on I-10 outside of Las Cruces during a routine traffic stop.
TMZ reports
that Jarrott informed Cueva that
he was stopped due to having dark window tints
and things became tense once he asked the driver if he had any firearms in the vehicle.
Jarrott reportedly saw a weapon inside the truck as Cueva stepped out and asked him to remove it "for my safety?"
Cueva, 39, who has a
"violent criminal history,"
including drug charges, hid his AR-15 style rifle from Jarrott's view as he emerged out of and began firing at the officer.