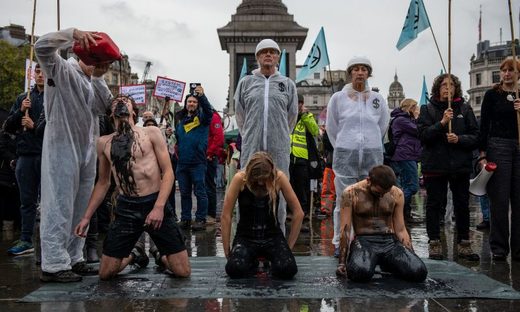 This is an edited version of a short speech Brendan O'Neill gave at the Battle of Ideas festival in London on 3 November 2019.
One of my favourite political events this year was the
Battle of Canning Town
. This was the moment when Extinction Rebellion decided to send its painfully middle-class agitators to a working-class part of East London early in the morning to lecture and inconvenience people who just wanted to get to work. What could go wrong?
Quite a lot, it turned out. There were many wonderful moments. The two posh greens who climbed on top of a Tube train at Canning Town were mocked and eventually dragged down. A commuter can be heard branding one of the protesters a 'ponytail weirdo'. Elsewhere on the Tube system that day, commuters pointed out that the London Underground is run on electricity and is therefore pretty eco-friendly. 'Are you that fucking stupid?', one asked a smug-looking couple of XR agitators. 'No wonder you can't get jobs...'