Mike Sheridan on his viral interview with controversial professor and why he was impressed by new documentary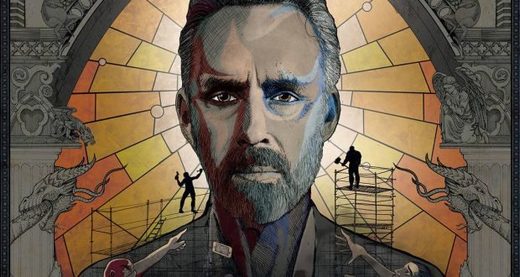 In July 2018, after much chasing of his publisher, I managed to get an interview with polarising professor and "rock star intellectual" Jordan Peterson. It was for a new show which would go out first as a video and podcast and later on the radio station 4FM; I got the time with Peterson by promising that the interview would go out in full, as live.
I'd recently finished his book
12 Rules for Life
and was fascinated by the surge of fame that had engulfed him. I'd read enough features and listened to enough podcasts with the 57-year-old Canadian to know he was displeased with how his words, as he saw it, had been twisted in different ways to besmirch his name and misrepresent him.
When Peterson arrived into our small studio that day it soon became clear how polarising he was; two workmates wanted to meet him and told me they'd do anything to make that happen; one excitedly met him and brought him up the three storeys, while the other waited outside the building, hoping to grab a picture. But others in the office were appalled that he was even there; when I asked one co-worker why, he spoke passionately about Peterson's views on the Muslim religion. It soon becoming clear he had mixed up Peterson with American neuroscientist and author
Sam Harris
, who would be joining him on stage the following night in the 3Arena for a discussion about religion and the "War of Ideas". Others branded him "transphobic" and "misogynist" offering quotes and derided the picture-seeker for asking for a snap.
Over 70-odd minutes, we discussed everything from Peterson's depression, equality of outcome, his rise to fame, Chris Rock quotes ("he's right, we're all fools") and Donald Trump.