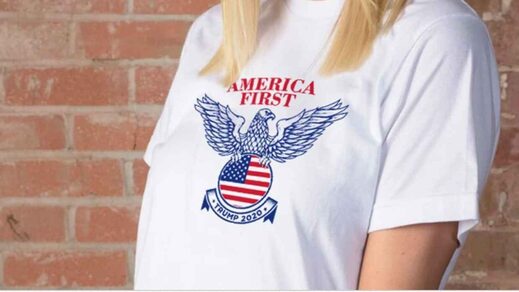 USA Today
had egg on its face after running a "fact check" story verifying the theory that a Trump campaign T-shirt depicts a Nazi symbol. After causing outrage, it clarified that the bald eagle is a "longtime US symbol too."
"The claim: Trump campaign shirts feature imperial eagle, a Nazi symbol,"
USA Today
tweeted on Saturday. "Our ruling: true."