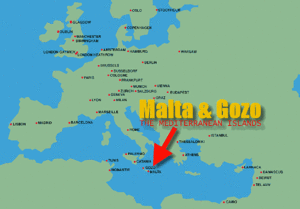 Frontex, the EU border agency, has been given instructions to start preparing for a possible unprecedented influx of immigrants and asylum seekers fleeing Libya towards the EU, particularly through Malta and Lampedusa.
The EU is " very concerned" about the possible exodus of some 750,000 Libyan citizens and sub-Saharan Africans from the country towards Europe as a result of the turmoil, according to European Commission sources.
The sources said Frontex, the EU's border agency, was working on a plan involving all 27 member states to be put into action in case this exodus starts.
" We all know there is the potential of a massive exodus of asylum seekers from Libya and the fact that certain parts of the country now seem to be out of control may accelerate this influx," a Commission source said.