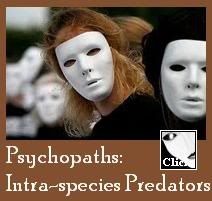 Chinese company emails US company about buying a few million dollars of the US company's product. The terms of the deal are quickly worked out and the Chinese company suggests the American company go to China to sign the contract and celebrate the consummation of the deal.
The American gets to China (usually some fairly out of the way city in China) and is treated to what appears to the American to be a really expensive meal at which the contract is signed. At which point, the American company is told that Chinese custom requires that it buy the Chinese CEO an expensive gift and pay the notarization fee.
The American is then either taken to purchase a nice piece of jade and requested to pay a couple of thousand dollars for the notarization fee. Sometimes the American just gives the Chinese company people cash to go off and buy the gift on the American company's behalf.
It isn't until weeks later that the American learns that there is no deal and, in fact, there is no Chinese company either. The big lure of this scam is that nobody wants to fly all the way to China, have a great meal at someone else's expense, and then be too cheap to spend less than $10,000 more to seal the deal.
This China business scam was really popular four or five years ago, but it seemed to have really declined since then, presumably because word had spread among American manufacturers.
It appears China has found a new set of victims.