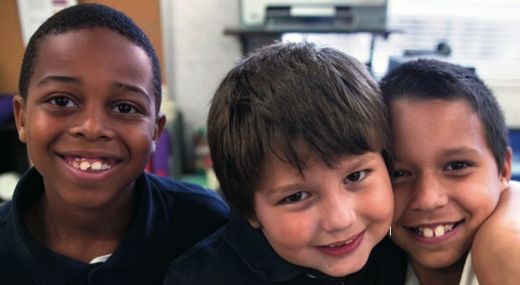 Supreme Court Justice Louis Brandeis once said, "We can have democracy in this country, or we can have great wealth concentrated in the hands of a few, but we can't have both." When we look at the state of our union and the state of America's children in 2012, his words ring very true. It's impossible to deny that our nation's economy, professed values of equal opportunity, future, and soul are all in danger right now.
There are 16.4 million poor children in rich America
,
7.4 million living in extreme poverty
. A majority of public school students and more than three out of four Black and Hispanic children, who will be a majority of our child population by 2019, are unable to read or compute at grade level in the fourth or eighth grade and will be unprepared to succeed in our increasingly competitive global economy. Nearly eight million children are uninsured.
More children were killed by guns in 2008-2009 than U.S. military personnel in both the Iraq and Afghanistan wars to date.
A Black boy born in 2001 has a one in three chance of going to prison in his lifetime; a Latino boy a one in six chance of the same fate.