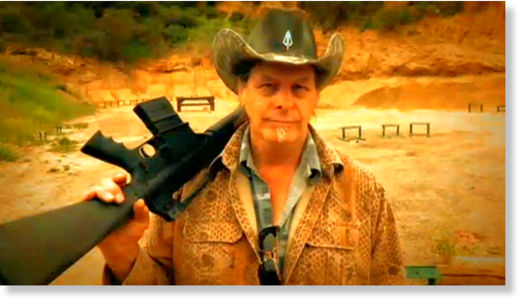 Detroit-born southern rockabilly Ted Nugent isn't known for moderation, but from the sound of his latest comments, the re-election of President Barack Obama (D) has made him ever more extreme.
Speaking to fans during an
NBC-sponsored gun show
, Nugent said that Obama "is attempting to re-implement the tyranny of King George that we escaped from in 1776," adding: "If you want another Concord bridge, I've got some buddies."
The comment was a reference to the Battle of Concord, in which a British soldier broke a standoff and fired upon assembled American militiamen, in what later became known as "the shot heard around the world" that helped launch the Revolutionary War.