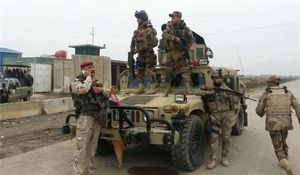 The day is also intended as an antiwar intervention into the capitals of war-making: Washington, London, Canberra and Warsaw.
In the name of pre-empting a threat, the illegal invasion consisted of 21 days of major combat operations, in which a combined force of troops from the United States, the United Kingdom, Australia and Poland went after Iraq's weapons of mass destruction that were never there. Still, that didn't stop the invaders from destroying Iraq's civilization, killing and wounding over one million civilians, and making millions more refugees.
Such a catastrophic delusion should have been a cautionary tale - at least for the capital of war-making Washington. Far from it, years later the warmongers brought the same level of destruction and misery to other sovereign nations such as Libya and Syria. The outcome has been even more regional instability and a freer hand for the kind of Sunni radicals and terrorists who continue to threaten and attack everything and everyone, even in the heart of the European continent.