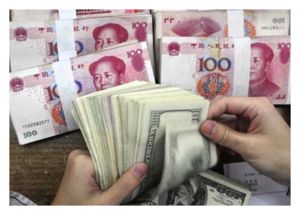 As China tries to put the brakes on inflation, a tightening credit market has many businesses turning to what
Reuters describes
as the country's "vast and growing informal lending market."
But, with annual interest rates
as high as 200%,
"many business owners who were believed to be having trouble paying back loans to underground banks have disappeared,"
according
to Yu Ran of
China Daily.
One of the "disappeared," Wenzhou eyeglass factory owner Hu Fulin, suddenly vanished on September 21.
"We've confirmed that Hu has disappeared, and we're still not sure whether the rumors saying he left more than 2 billion yuan in debts behind are true," a government official told Yu. "But current information has proved that he borrowed about 130 million yuan from private lenders."
Hu's suppliers in Wenzhou, which the
People's Daily calls
"the cradle of China's private economy," are in "a panic" and "gathered in his factory demanding payments." And angry employees protested to demand the two months' salary they are owed, as well.