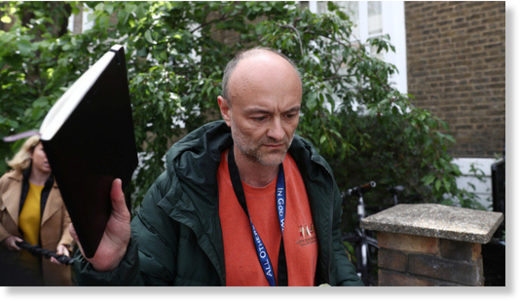 Top Boris Johnson adviser Dominic Cummings' apparent violation of lockdown rules has the UK media obsessed. But the way they have rushed for a piece of him is a showcase of a pack mentality with misplaced priorities.
Today in the UK, we 'celebrate' nine weeks of lockdown - a series of measures that has robbed us of great swathes of our long-held rights and left the economy on its knees. So what are the UK media currently in a feeding frenzy about? Whether a political adviser - not even an elected politician - did or did not bend or break those lockdown rules a few weeks ago. One thing the pandemic has done is brought into sharp relief the utter uselessness of the breed of fatuous gossip-mongers known as 'political correspondents.'
The established facts are these: a few days after the lockdown was announced on Monday, March 23, Dominic Cummings - Boris Johnson's most senior adviser - left London with his wife and four-year-old child to stay at a property on his parents' estate in County Durham, a journey of over 250 miles. His wife, journalist Mary Wakefield, had already become ill with Covid-19 and Cummings assumed he was likely to become ill soon, too.