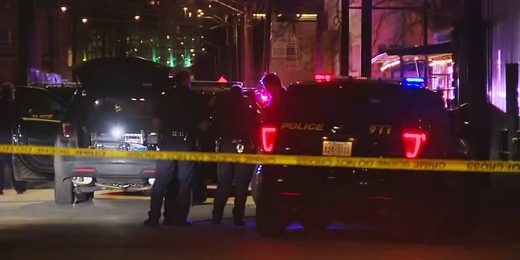 A witness told 41 Action News that several fights preceded a
deadly shooting outside a Kansas City, Missouri, nightclub
on Sunday night.
Two people died and
at least 15 others were injured
in the shooting that happened outside 9ine Ultra Lounge around 11:30 p.m.
Lilly Brooks told 41 Action News she was in the parking lot waiting to go inside when she saw a skirmish.
Brooks said
a security guard fired warning shots to try to stop the fighting.
Brooks said she left the club at that point and did not witness the gunfire that erupted later.
Brooks described 9ine Ultra as a popular club that usually doesn't see many problems. She said she felt it was awful that a day of celebration in Kansas City ended with the mass shooting.