Dog Poet Transmitting.......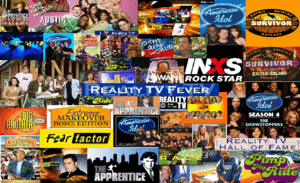 Maybe 13 years ago or so, I saw part of one episode of MTV's
Big Brother
. That's been the extent of my exposure to reality TV, which joins the short list of great oxymorons, like 'military intelligence'. The last time I watched network TV with any regularity would have been before I left home; that place you can't go again and may not have had in the first place. Probably "All in the Family" was on then. I've seen regular news, like
CNN
, a half a dozen times since the stolen election of 2000 and
Fox News
for a couple of minutes on the night I check into my hotel room, at the halfway point between dreaming Italy and the apneic northern realms.
I left the mainland USA twenty years before I left the country entirely. I was going back to Maui in the winter (after I left the USA) and thinking it might be a trend, until they played games with my passport and I realized I was on a kind of a list from something like The Mikado. I've spent time with friends for a total of about two months in eight years, maybe less. I have no friends close by in Europe but I do have some too far away to drive and visit.
I get mail from all over the world and probably piss people off when I forget to answer because the page rolls up and life has moved on and I didn't mean it. I even get mail from a military attaché kind of a guy in Mongolia. I wish he would write again. I like hearing from him. I get mail from Patagonia, Iceland and by now I've gotten mail from everywhere except North Korea and Greenland, I think. My world is a planet inside my head that rotates in virtual space and includes close personal friends I may never see in this life (cue Bob Marley). I compare my life to that of an astronaut whose only social life takes place over satellite communications.