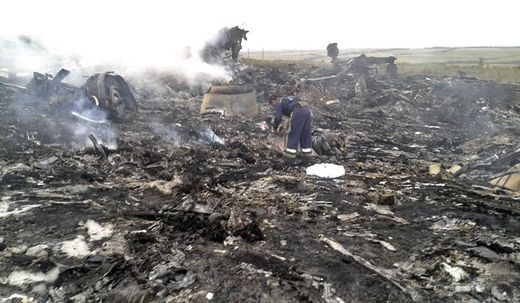 ETN received information from an air traffic controller in Kiev on Malaysia Airlines flight MH17.
This Kiev air traffic controller is a citizen of Spain and was working in the Ukraine. He was taken off duty as a civil air-traffic controller along with other foreigners immediately after a Malaysia Airlines passenger aircraft was shot down over the Eastern Ukraine killing 295 passengers and crew on board.
The air traffic controller suggested in a private evaluation and basing it on military sources in Kiev,
that the Ukrainian military was behind this shoot down
.
Radar records were immediately confiscated
after it became clear a passenger jet was shot down.
Military air traffic controllers in internal communication acknowledged the military was involved, and some military chatter said they did not know where the order to shoot down the plane originated from.
Obviously it happened after a series of errors, since
the very same plane was escorted by two Ukrainian fighter jets until 3 minutes before it disappeared from radar
.
Radar screen shots also show
an unexplained change of course
of the Malaysian Boeing. The change of course took the aircraft directly over the Eastern Ukraine conflict region.