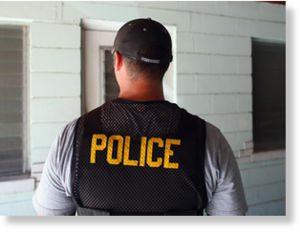 Hearing a knock on his door at 1:30 am, a perplexed Florida man answered the door to see what kind of unannounced visitors were outside. Holding a gun for security, 26-year old Andrew Scott was instantly shot dead by police after he opened the door.
It took the Lake County Police Department an hour and a half to realize they had killed an innocent man.
"There's things I would have done differently, but you never know when you wake up out of a sleep and somebody's knocking on your door," a neighbor told Fox 35 News. "You don't know what's going on."
The police had been searching for Jonathan Brown and an accomplice, who had attacked a man in the street and attempted to smash a cinder block on his head before being stopped by a passerby. Being pursued by deputies, the attempted murderer escaped, and Florida police began their search.