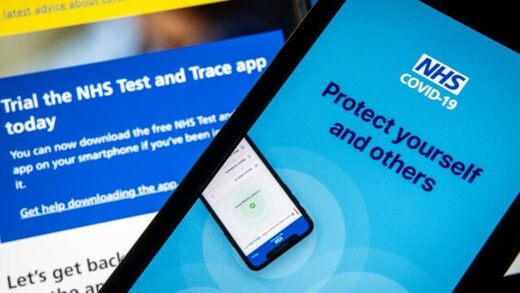 Who in their right mind would want to download
Matt Hancock's track and trace app
, which has finally made its way off the Isle of Wight and is available all over England today?
My reluctance is not just down to the government's lousy record with technology - to judge by the booking system for Covid tests
it won't be long before baffled Aberdonians who haven't left their city for six months start getting texts telling them to self-isolate on the grounds that the system tracked them standing next to someone in a bar in Putney. It is more that
I don't see what is in it for me to volunteer to be fined £10,000
.
The incentive structure which Hancock has created is bizarre. He is relying on our public-spiritedness to download the app -- telling us that for every person who downloads it we will be a little bit safer.
But then he is threatening to use the full weight of the law to punish people who lapse after having been told by the app to self-isolate. One little walk, one little trip down the park and that app will presumably be capable of catching you out and springing you with a fine.