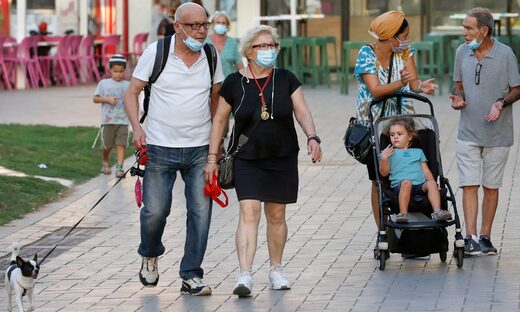 Israel has entered a second national coronavirus lockdown, with residents facing
at least three weeks
of tough restrictions that will upend a normally festive period filled with Jewish holidays
.
The cabinet released a full list of rules on Thursday, setting out a return to stringent measures Israelis had hoped were behind them when they endured a similar lockdown in spring.
As of Friday afternoon, with a few exceptions,
people will be confined to a 1km radius around their homes, gatherings of more than 10 people inside will be banned, and schools, nurseries, restaurants, malls, gyms, hairdressers and hotels will be largely shuttered
.