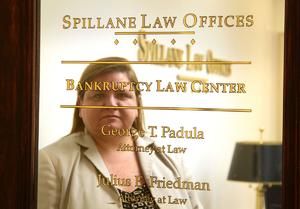 Personal bankruptcy filings have risen to their highest levels since bankruptcy reform legislation was enacted in 2005, spurred by widespread job losses, underemployment and a stagnant real estate market.
The bankruptcy epidemic has affected a wide variety of households, from people in their prime earning years who are struggling after layoffs to retirees who are no longer able to pay their mortgages.
In Massachusetts, the total number of Chapter 7 and Chapter 13 personal bankruptcy filings rose to nearly 23,000 last year, up 16 percent from 2009. Nationally, personal bankruptcy filings rose 9 percent over the same time.