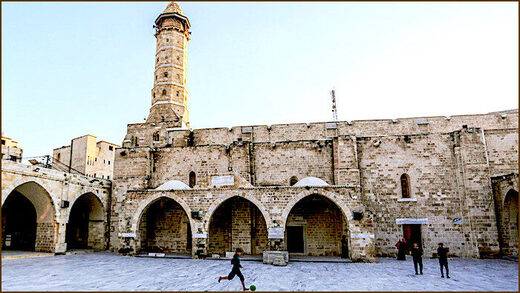 Hamas has condemned the alleged Israeli attack, calling it a "barbaric crime"...
Gaza's ancient Omari Mosque has been bombed by Israeli warplanes, with the landmark being almost totally destroyed,
the Palestinian militant group Hamas claimed on Friday.
Images being shared on social media and identified by RT reporters in Gaza as being of the Omari Mosque showed massive damage to the building, with only its ancient stone minaret standing.
The Great Omari Mosque is considered one of the most important and oldest mosques in Palestine and the first one to be constructed in the enclave.
Hamas reacted to the incident by calling it a "heinous, barbaric crime" as cited by Reuters, and urged the United Nations Educational, Scientific and Cultural Organization (UNESCO) to protect historic buildings in Gaza.
Israeli warplanes bombed a while ago the Grand Omari Mosque, Gaza's largest and oldest mosque.