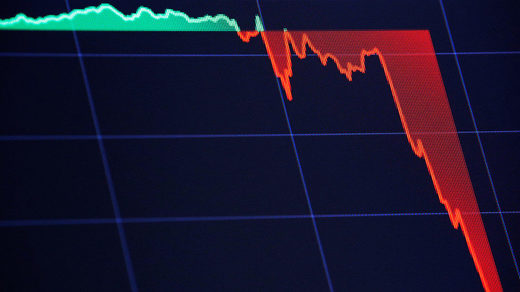 Stock fell and demands for bonds rose as the markets interpreted Treasuries rates as

a signal preceding a recession

.
Dow Jones has closed down 800 points, with other stock indexes plunging as well.
US stocks dropped between two and three percent across the board by early Wednesday afternoon. The
Dow Jones Industrial Average (DJIA) was down 800 points, NASDAQ down over 240 points, and the S&P 500 dropping 85 points.
The slide was attributed to the "inverted gap" in rates for short- and long-term US Treasury bonds, which was taken as a warning that normally precedes a recession. Goldman Sachs Group led the rout of financial stocks, falling by four percent.